GLUTEN-FREE + SWEETENED YOUR WAY
We promise to deliver a dessert SO DELICIOUS, that if we didn't tell you it was GOOD for you.........you wouldn't know.
Every dessert is custom made by hand with your choice of one of our ALL NATURAL sweeteners.
Choose Your Sweetener
Monk Fruit Sweetener is the only zero-calorie, zero-glycemic sweetener that is just like sugar. It is made from the monk fruit which was used for centuries in eastern traditional herbalism to increase chi and well-being, earning it the nickname "The Immortals' Fruit".
Organic Maple Syrup is not only high in antioxidants, but every spoonful offers nutrients like riboflavin, zinc, magnesium, calcium and potassium.
Organic Cane Sugar is squeezed from fresh sugar cane, evaporated and crystallized. The cane juice, is rich in molasses, vitamins and minerals resulting in a blonde-colored, natural sugar that enhances our baked goods.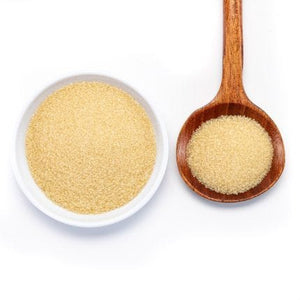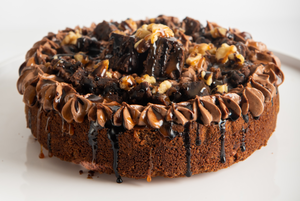 DELICIOUS VEGAN BROWNIE CHEESECAKE
Just one taste of our creamy and decadent brownie cheesecake and you will be commited to us and us alone. We promise to exceed your dessert expectations.
SHOP NOW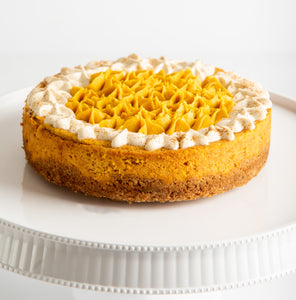 VEGAN & GLUTEN-FREE DESSERTS
Let us satisfy your special dietary need. One taste of our egg free, dairy free and gluten free offerings and you will be hooked!
SHOP NOW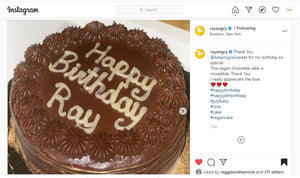 SPECIAL OCCASIONS
Need a special occasion cake for someone with a special dietary need. Whether its no added sugar, vegan, no dairy, no eggs, no soy, gluten free or organic. Feel free to call (833) 597-9338 or email (orders@keepingyousweet.com) with your special request.
We've got you covered!
SHIPPING & HANDLING
Shipping Instructions
Our shipping days are Monday, Tuesday and Wednesday
Handling Instructions
All of our cakes are shipped frozen in foam containers.  Cakes will ship with ice paks or dry ice depending on the style of cake chosen. As long as the cake arrives cold it is perfect for eating even if there is no dry ice remaining in the package. For cakes shipped with dry ice, be sure not to handle the remaining dry ice with bare hands. Do not place the ice directly in your sink. It's best to let it dissipate in the cooler away from children and pets. Our cheesecakes should be removed from their foam containers upon arrival. At this point, you may consume, refrigerate, or refreeze.  Our cakes will last up to seven days in the refrigerator or up to six months in the freezer.  Cakes can be refrozen.

Serving Suggestion
Cheesecakes should be served cold.  If frozen, leave cake overnight in the refrigerator or defrost at room temperature for up to 1 hour before serving.  Use a warm knife (dip in hot water) to cut the cheesecake. A chef's knife or cake knife works best. Wipe the knife with a damp towel in between each slice to ensure a smooth cut.  Enjoy!